We have spotted a beautiful check which has been gifted to the winner of the competition and quite wondered why they were gifting such a big check. Firstly,
Do You Know! What is a Blank Check Template?
For what purpose we use these kinds of Blank Check Templates. Below we have mentioned all those things. Go ahead and get to know what it is actually. A Blank check template is a template that looks exactly just like a cheque. It is a document that orders some specified banks to pay a certain amount of money from the account of the drawer. So all blank cheque template is used for a variety of purposes. Every template has its own design, shape, and size. Mostly, individuals prefer unique ones according to their needs.
After getting hands-on with these Blank check to excel templates, each user can customize the overall layout and design of blank check templates. Either they can use these checks for personal or official use. Similarly, accounting teachers use this blank check template to educate kids and students about filling out checks without making any errors.
The whole process is super easy; you need to download one particular template and go ahead. Click the download button and save the editable copy. You can edit these templates on the laptop, desktop, or any other mobile device, open the MS Excel program and change the default information and details.
Types Of Blank Check Templates for Excel
Simple Pay Stub Template


Simple Pay Stub Template is a professional blank cheque register template for excel. It offers easy to read layout and helps in the easy entry of payment and reductions. This template automatically calculates the total, which highly reduces your work if you want to add fine print about payment policies or notices for employees.
Corporate Pay Stub Template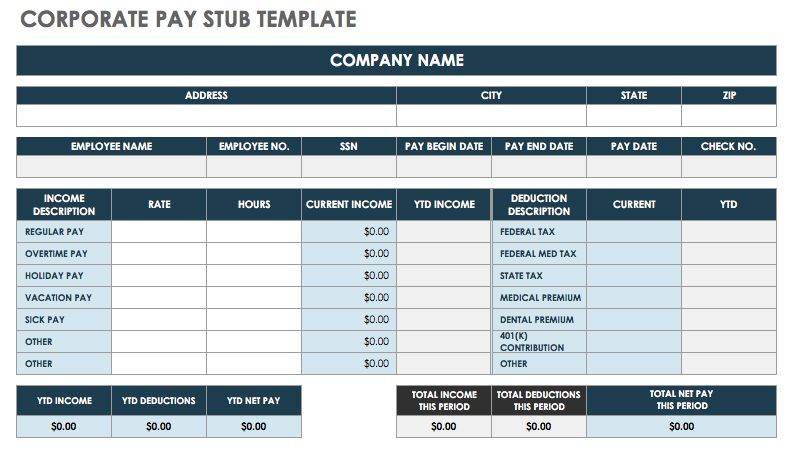 Corporate Pay Stub Template is excellent for any business that wants a simple, straightforward paycheck stub template. It looks like a traditional earning statement. There is a unique space to fill in details about company and employee, income and deduction, and total for both current and year-to-date amounts.
Paystub Template With An Hourly Wage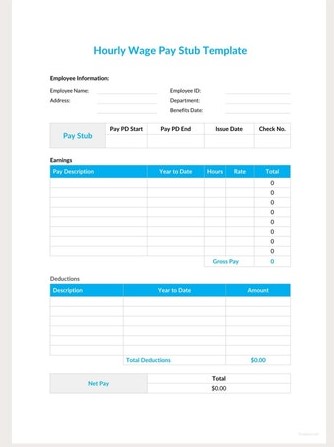 It is a blank check template for excel and shows details about hourly data. It has an option that offers an itemized list of hours work and hourly rate according to the shift, and the template will automatically calculate the total. You can also mention deduction, and the difference will reflect in the net sum at the bottom of the template.
What's Unique About Blank Check Templates?
The central aspect of using these blank check templates is for education. You can use these templates for teaching the kids and adults as well. By doing this activity, they can overcome making mistakes while writing checks. To sum up, all blank check templates induce banking culture, respectively.
Organization Pay Stub Template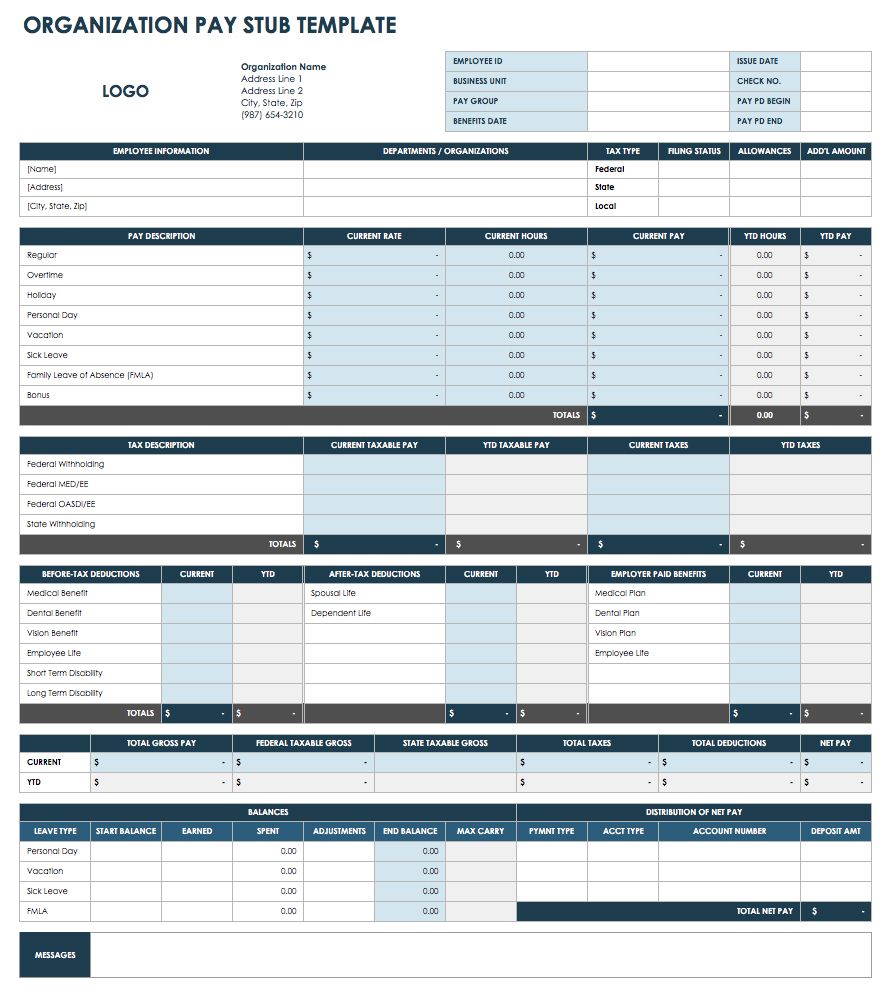 If you are a non-profit organization or a business and want a comprehensive paycheck stub template, then the organization pay stub template is best for you. Here you can provide detailed information about earning taxes, deduction, and benefits. Another significant factor is that you can display leave hours as well.
Payroll Register Template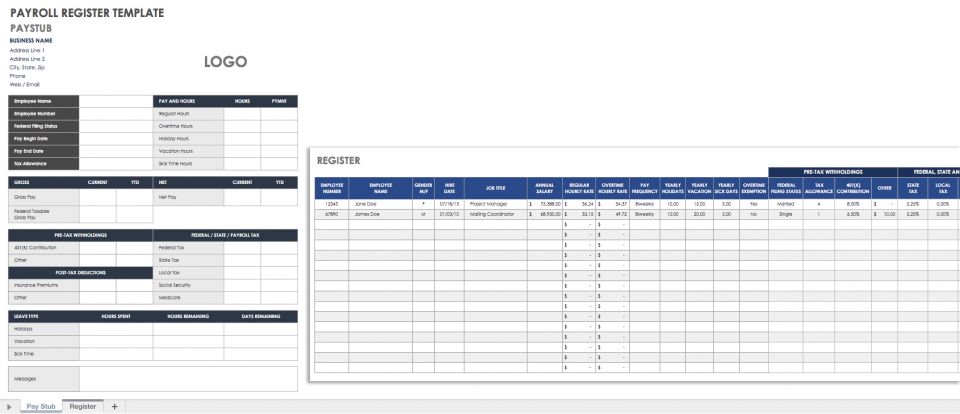 Payroll Register Template is a blank check register template excel that provides employees' lists and payment details. It includes payment calculation, deduction as well as a tax payment. It provides you with a net summary of charges for each department separately.
Excel Checkbook Register Template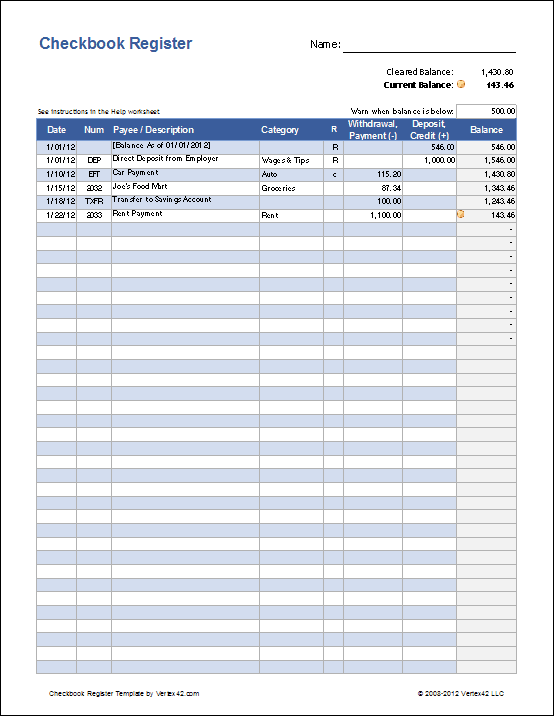 Excel Checkbook Register Template is a practical way to keep track of account balance for your home business and personal finance. If you are looking for a budget-friendly solution, a checkbook register template is a perfect idea. This template helps to keep track of your income expenditure, transactions, withdrawals, deposits, and fee charges in one place.
Editable Flat Style Bank Check Template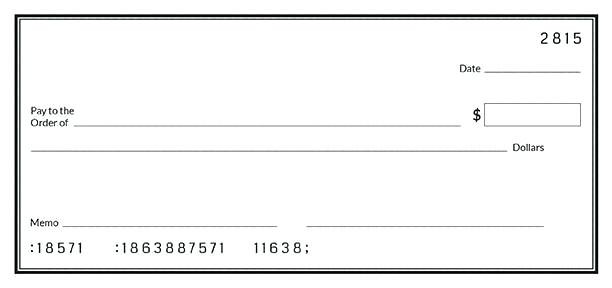 Editable Flat Style Bank Check Template is a fillable blank check template. It is free and easy to download and use. This template comes in a different format, style, and accounts that are readily available and accessible.
Creating A Blank Check Template?
For creating a blank check template, one should have the operating knowledge regarding designing software. Also, they must be familiar with making general checks by using Adobe Photoshop and some more image editing softwares. The most crucial point you should keep in mind is never to replicate the name and logo of the bank as it is against the law.
Blue Check PSD Template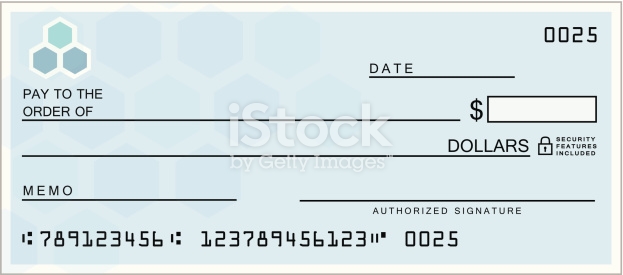 Blank blue PSD check is an easy blank check template excel that helps you keep a tab with placeholder text. You can mention details about the check number, amount, and signature. It has two handwritten script fonts.
Credit Cheque Templates Application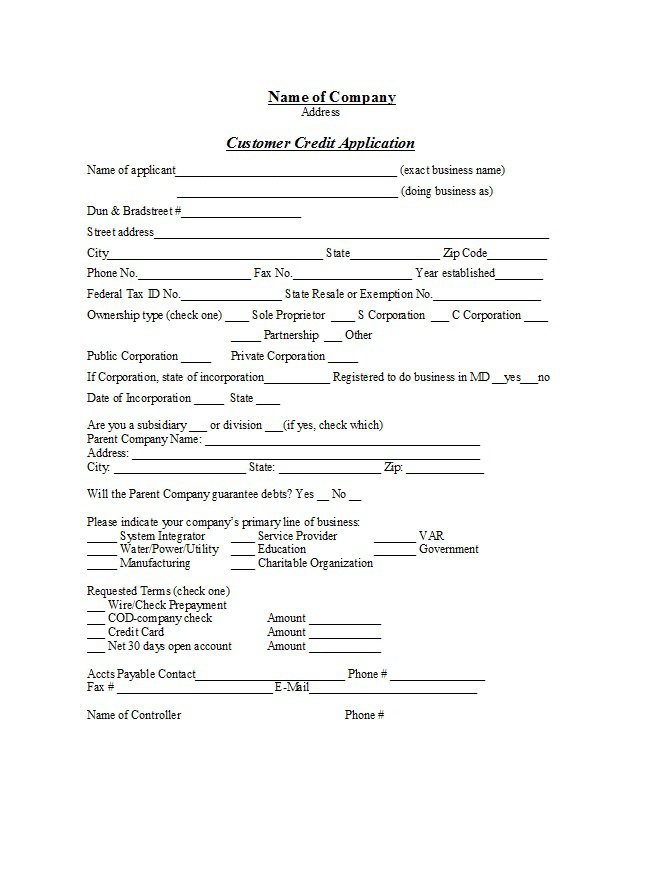 Credit Cheque template application is a template that allows the user to keep an accessible track record of payments. It helps to keep a record of the customer's credit report and credit history. It is a professional-looking formatting template and is compatible with office suites.
How to Download Blank Check Templates in Excel?

Mostly, all kinds of MS excel templates are available at office.com. These excel templates were categorized into several types like calendar templates, budget templates, invoices, timelines, inventory templates, and project management templates. If you need a specific template then, you can filter out the templates within the application based upon the category. For downloading the specific template, click file > save as > Download a copy then, it opens up and saves as a dialog window.
Note
: The rule of thumb is to download specific templates from the websites which you trust the most. Below, we listed out some of the trustworthy makers.
"
Vertex42
"is known as the lead provider of templates both for Microsoft and Google Docs
Spreadsheetzone
- You can find rich templates that are created in Excel pros
Spreadsheet123
- All the excel spreadsheet templates, budget templates, invoices, inventory schedules, and planners made.
Template.net
- You can find free inventory templates.
Sample Employee Reference Check Template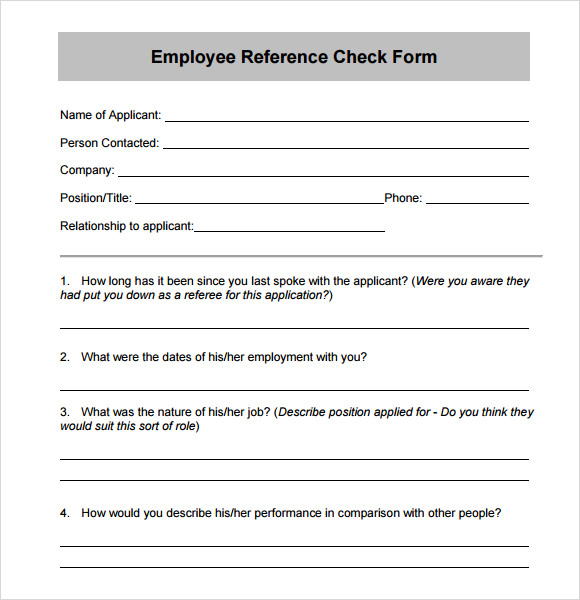 Sample employee reference check template is a blank cheque template for Excel and is an excellent way for individuals to mention details about payments and paychecks. The template helps you to check the reference for a new employee from their former employees or to check the qualification and past behavior of the employee
Bank Check with Modern Design Vector illustration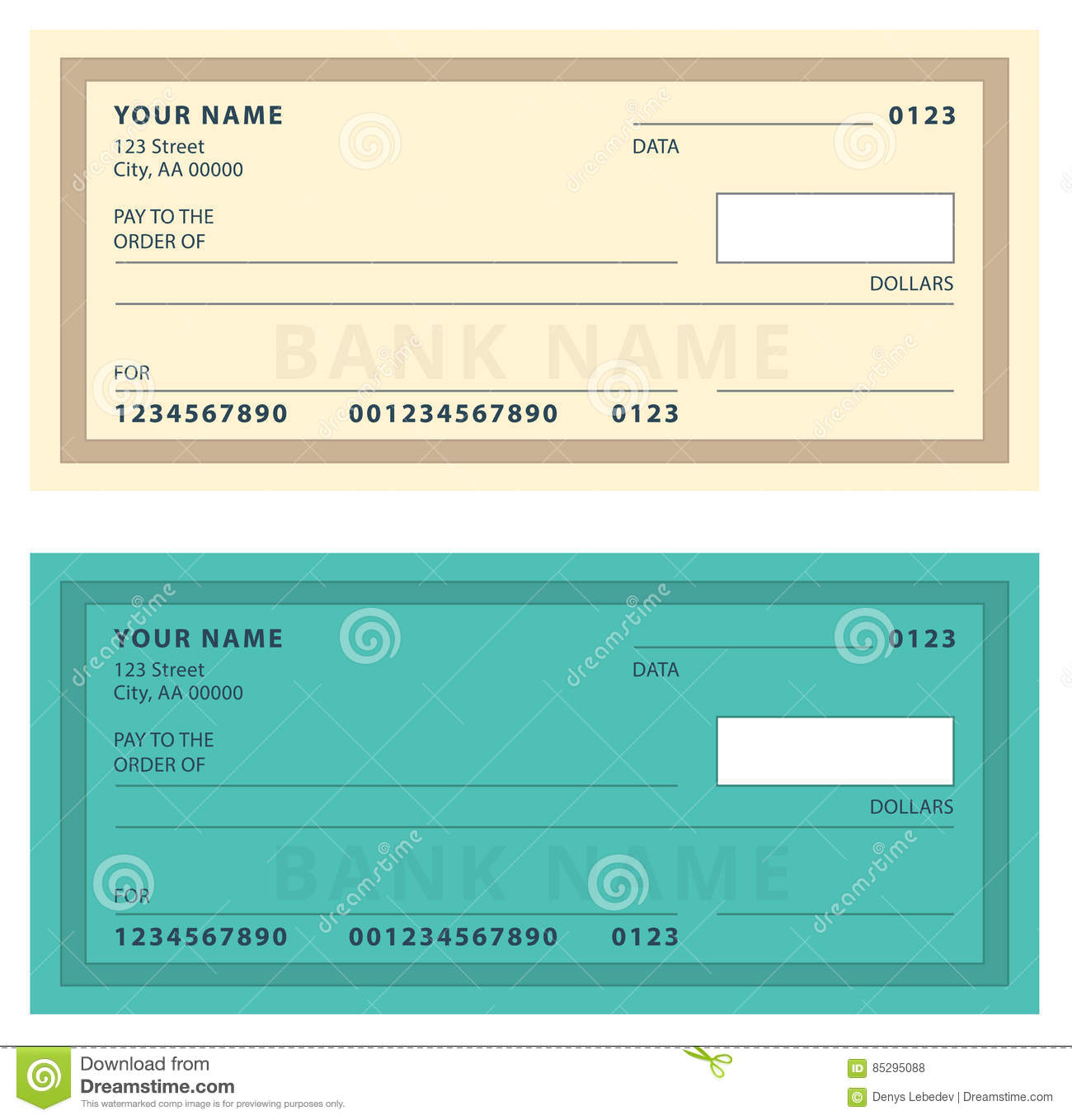 Bank check with modern design vector illustration is Idol for all the vector art and graphics used by designers. You can use them on your web free vector Bank check. It allows you to choose from a 1 million vectors clip, art vector, art image, design, templates, and illustrations.
Creating Checklists in Excel
For creating the checklists in excel, you need to follow one particular method. Right below, we listed out the most common methods.
Cell Borders

Special Unicode Characters in Data Validation Lists
Brackets [ ] or ( ) Parentheses
Auto shapes
Checkbox Form Object
Creating a Checklist in Google Sheets
Do you know? Google sheets have beat Microsoft and stunningly introduced checkbox as one of their data validation options. You need to go for an updated version of google sheets for using this ultimate feature.
Big Check Mockup Template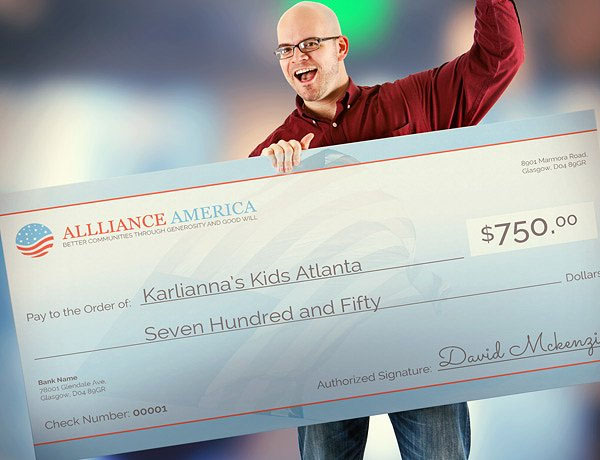 The big check mock-up template is a perfect template to showcase and present your big check designs. Big check mock-up template needs to be edited in Photoshop CS2 or higher versions only. It is easy to use a blank check template for excel.
Final Words
Above, we have suggested some of the blank check templates which support and runs on MS Excel. By using these blank check templates, the user can customize their own check instantly by saving a lot of time and energy too. Incase if the bank is closed and you need to make an urgent payment then, these templates provide a pre-made check format that can be printed out and used.