With the increase in demand for quality themes and services, everyone is looking after Shopify themes. They tend to have a high conversion rate because of the HD templates, fast loading time, mobile-friendly themes, and reliable nature.
Are you the one who is looking for high conversion Shopify themes? Well, this article is for you. I've done the research work for hours and brought you the Best Shopify Themes that are in great demand. Let us dive into the topic...
Factors Responsible for Shopify Conversions
After doing a bit of research, here I've mentioned the key factors that are responsible for the Shopify themes to attain high conversions to the product sales pages, e-commerce stores, websites, blogs, and other applications.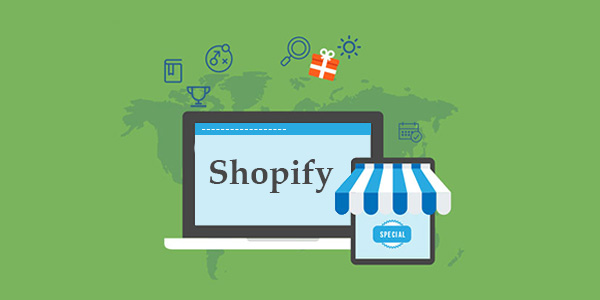 Be Familiar with the Themes
The first and foremost thing, you need to consider is that the theme you use should be familiar to the audience. Shopify themes use conventional designs that are widely accepted all over the world. Moreover, they're perfect for designing online stores to look better. Also, make sure you buy themes from the top brands to ensure quality, consistency, and technical support services.
Check for the Resources
It's a fact that the dynamic visuals make the website or blog look professional. But, you should also have a clear-cut idea of what type of resources you are going to use and how much you invest in the business. If you are on a limited budget, you don't need to go with the resources offered by Shopify themes. Instead, you can opt for free-plugins that focus on products to enhance the business.
Products on the Shopify Themes
Before you purchase the Shopify themes, you should look for the e-commerce stores that use Shopify themes. Doing so helps you to analyze what kind of products to use for specific themes and target in the geo-location.
Also, the developers of Shopify uses images to fit perfectly on the relevant themes. If you are good at designing, you can edit the images as you like. Furthermore, if you do not have HD images, then do not waste your time in purchasing the Shopify themes. It's of no use.
Mobile-Friendly Nature
From the past few years, mobile website traffic is increasing due to the increase in usage of smartphones. So, while developing a site, you should also keep in mind that it should support all mobile devices - Android, iPhone.
The survey also reveals that 50% of product sales happen through mobile devices. To add on, using the Shopify themes improves the overall experience of the web-visitors. The only downside is that it takes time to analyze and display the results.
Lightweight Themes
The modern Shopify themes comprise of animations, GIFs, and heavy loaders. These features consume time to load the sites which are frustrating for the visitors. They're chances of hitting the back button and visit another website of the same niche. As a result, you'll end up losing the organic traffic to the site (which isn't acceptable). If you do not want the things to go wrong, you must opt for light weighted Shopify themes for the business pages.
Best Converting Shopify Themes
Here, I've given the list of top high converting Shopify themes that are mostly used by the business professionals. Let us understand the importance of each specific Shopify theme store in detail.
Out of the Sandbox Theme
Booster Theme
Shoptimized Theme
eCom Turbo
Out of the Sandbox
Out of the sandbox is one of the popular themes that have a high conversion rate. It is the most trusted Shopify theme across the globe for its reliable nature, high-quality themes and also loads quickly.
Compared to others, it features different themes that support in different countries. It also includes the key aspects like product tables, thumbnail sliders, sidebars, Google Maps, Instagram feed and much more to grab the attention of the users.
Further, you will come across the artisan, parallax, turbo, retina, mobilia, and responsive themes. You will be overwhelmed to know that it comes at decent prices i.e. $180 to $350 per theme and best suits for those who stick to the budget. Check Out of The Sandbox coupons to get a discount on your plan.
Whether you are a newbie or experienced person, you make use of Out of the Sandbox themes to generate high conversions for the website, blog posts, product sales, etc., The only drawback is that the Shopify themes will not be appropriate to use on different niches say health, gardening, technology, e-commerce, reviews, etc.,
Pros
Have a high responsive rate than any other Shopify theme.
Can work efficiently on laptops, mobiles, tablets, and desktops.
The SEO-friendly themes make easy to rank top on google and other search engines.
It is possible to integrate with social media applications like Facebook, Twitter, Instagram, Pinterest, etc.,
Comes at inexpensive rates and you can update the latest version for free of cost.
Cons
You cannot use the Out of the Sandbox themes for multiple niches.
BoosterTheme (Shopify Booster)
If you want to create a website, blog or online store then this Booster Theme is the right choice. It helps you in creating the best designs to attract the audience and thereby generates high conversions to the sites.
Besides, it has got the theme updater application where you can access directly from smartphones, review before publishing, update themes and also save your valuable time.
The currency converter feature helps to calculate the conversion rates in different countries like USA, France, Canada, etc., You can also add product reviews to the homepage to build trust-worthy among the buyers.
It charges $179 to get a single license, $297 for 2 and $497 for 5 licenses. For this price, you will also receive the theme updater application, booster theme security, integrated marketing tools, and 24/7 English support. Subscribe for the newsletter to get BoosterTheme coupons and latest updates.
Thus, Booster Theme is widely accepted by the users for the top-notch performance in the competitive world. If you need 3-5 plugins for handling the website, then this isn't for you. The only downside is that Shopify Booster charges high on its customers. Other than that, it's worth investing.
Pros
Exceptional customer support services.
Add products to the cart using the buttons.
Booster theme is mobile-optimized Shopify theme store.
Includes the popup notifications, cut down timer, and visitor counter to grab the audience attention.
Cons
Shoptimized
Now, you can turn more clicks into buyers using the Shoptimized Theme. It is considered as one of the important stores in the list of best Shopify theme stores for the mobile-friendly nature, high-conversion rates, and fast loading time.
Like Booster Theme, Shoptimized Theme has come with outstanding features like currency switchers, countdown timers, shipping time estimator, and Integrates with the marketing tools (Google Adwords, Search Console). Also, the theme loads quickly which further help to improve the search engine page rankings.
It offers 3 pricing plans - basic ($167), pro ($197) and ultimate (597). And you can choose the appropriate pricing plan as per the business requirements. With the available plans, you can get a license to a maximum of 10 online stores. Check Shoptimized Theme coupons to get a discount on SpeedBoost Ninja,eCom Conversions and etc.
Moreover, it offers 24/7 customer support in the English language, 1-year full upgradation and access to FB marketing tools. The only thing we didn't like is you need to invest more if you want to go with the advanced features.
Pros
Mobile-friendly Shopify theme store.
Available as basic, pro and ultimate pricing plans.
Access to FB marketing tools to generate millions of visitors.
Suitable for beginners, entrepreneurs and digital professionals.
Features 24/7 customer's support services (English Language).
Cons
Need to pay high for the advanced features.
e-Com Turbo
Are you struggling to generate enough sales to your Shopify stores? Then it's good to prefer e-Com Turbo themes that not only increase the product sales but also saves time investing in fake tools and plug-ins.
It has come with cutting-edge designs to make visitors buy themes without any delay. In contrast with other Shopify themes, e-Com Turbo is the cheapest conversion boosting Shopify theme trending in the e-market.
To talk about features, it has scarcity timer, footer, sales ticker, email collector, and Instagram feed to increase the sales, conversions, revenue per month. Further, it offers three pricing plans - standard, pro, and unlimited. If you are an entrepreneur and willing to run a Shopify store, then you need to invest $97. Otherwise, go with the pro and unlimited subscription plans that cost $127, $147 respectively. To get a discount on your subscription check eCom Turbo discount code.
Overall, we are impressed with the e-Com Turbo performance. It has a simple yet pre-built themes or templates to interface on different niches say beauty, health, cooking, travel, etc., What we do not like is it takes time to for transforming to the newest version themes, and also you need to wait until your request gets approved by the support team for clarifying doubts.
Pros
Offers 14days money refund policy.
Turbo themes have incredibly fast loading time.
Fully-customized settings to match with the business niche.
Compatible on mobiles - Android, iPhone, tablets, laptops, and desktops.
Features scarcity timer, footer, sales ticker, email collector, and an Instagram feed.
Do not require coding knowledge and easily crafted on multiple websites, blogs.
Cons
Takes time for updating to the latest versions.
Raise tickets to connect with the e-Com Turbo technical team.
Conclusion
You may have come across the hundreds of Shopify themes. But, don't know which gets the highest conversion? We've provided the top 3 high conversions Shopify themes that drive more visitors to your site.
What Shopify themes are you using? Do they have better conversions than the listed 3 themes? What factors benefit high-conversion themes? If you've any queries regarding Shopify themes, write to us in the comment section. Our team of experts will guide you in the best possible way.