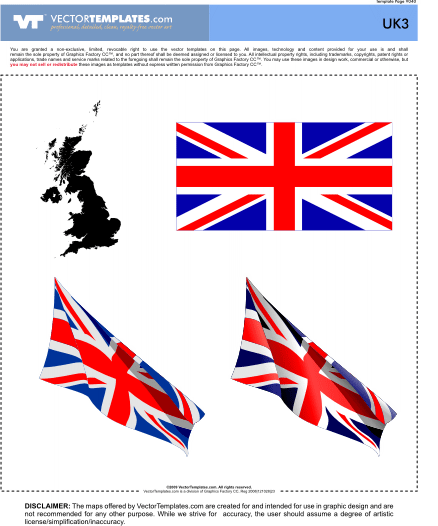 Title: Vector UK Map, Union Jack: Free Download

Description
: The same high-detail map as in template 36, plus a couple of versions of the Union Jack. The template includes a clean vector of a flat Union Jack and two beautiful, hand-drawn, wavey Union Jacks. Gradient fills optimized in both CDR and AI formats.
Tags
: vectors templates editable download UK flags waving Union Jacks Great Britain maps and flags vector art editable stock
Price
:
Formats Available
The download is a single ZIP file containing this image in the formats:
Adobe Illustrator


EPS
Coral draw
Acceptable Use
As long as you do not use this image to compete with VectorTemplates.com, you may use it for any purpose, forever. Please see the license agreement for details.
Attribution (How to say "Thank you")
If you use this image on your site or in your publication, please mention VectorTemplates.com as the source. A link to VectorTemplates.com is not required, but links are always appreciated.