Are you looking for high-quality templates? And wish to change the template for your website/blog? It's a troublesome process. You can't compromise and stick to one particular theme especially when you deal with client's projects.
While surfing for the best tools on the internet, you may come across hundreds of themes, plugins, and e-commerce stores. Which one should I prefer? Do they come for affordable prices? Can I expect quality services from them? What if you can get all at one place? Well, you don't have to get tangled anymore.
TemplateMonster has come the way to solve all your business needs by incorporating certain features and functionalities. Let us discuss the underlying concept of Template Monster in depth!
What is a Template Monster?
Template Monster is a wonderful platform that has come with plenty of features such as HD themes, templates, plugins, graphics design, e-commerce stores, website builders, SEO, and marketing tools to improve the business online. Since the launch date (2002), it is offering exceptional services to the customers for the inexpensive prices. Also, you can access the Template Monster tools without any hassle.
To make things easy for you, I've done the research work on different marketplaces by considering the online reviews, ratings, and customer's feedback. Here, in this Template Monster Review article, you will come across the amazing features, pricing plans, benefits, etc., Let's get started!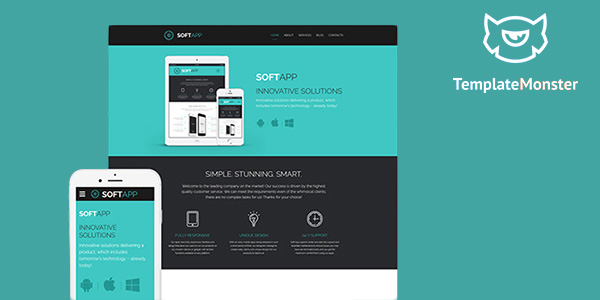 Amazing Features of Template Monster
Template Monster has the most extensive collection of website builders, CMS tools, web templates, themes, plugins, graphics tools, e-commerce sites and much more.
Let us look at the features of Template Monster in detail!
With plenty of options, it's tricky to choose the right one for your business. Opting for old-fashioned themes is of no use. So, to solve such conflicts, Theme Monster has come with the modern website builders such as Readymade Websites, MotoCMS Builder, and AI Website Builders to monitor the things effortlessly.
Another important feature you should look into the CMS tools offered by Template Monster. It incorporates the major aspects like WordPress themes, element or marketplace, drupal themes, Joomla templates, and Moto CMS 3 templates. Besides the CMS tools, it also offers outstanding web templates like responsive templates, HTML 5 site templates, unbounce templates, newsletter templates, eBay, bootstrap and landing page templates to use on websites, blogs, and client's projects.
Plugins make the website/blogs look top-notch by enabling the features like tablets, widgets, products list, buttons, and much more in WordPress Plugins, JavaScript, Presta Modules of Template Monster. You can access any of the plug-ins that match your budget and business needs.
E-commerce is a wonderful platform to buy and sell products online. If you want to sell the products online, you must do research work for analyzing the and then introducing products into the market. If you become a member of Template Monster, you will get access to the famous online selling platforms like WooCommerce, Shopify, Magento, PrestaShop, OpenCart, Moto CMS, BigCommerce Theme, VirtuCart, Zencart, and X-Cart in the digital world. All of these helps to make your e-store look professional with the themes, widgets, and products tables to grab the customers attention.
Template Monster does a wonderful job of protecting the information from hackers. It uses standard SSL encryption mechanism to keep the data safe from third parties. They do follow certain terms and conditions to make the visitors use templates and other features without worrying.
Thus Template Monster does everything to keep the data secured from unauthorized users, network firewalls, control, and physical security measures. In contrast with low-end website designs and brands, Template Monster meets the industry standards to ensure protection.
Template Monster provides exceptional services to the customers by utilizing the live chat, phone calls and emails. If you assist with any of the Template Monster personal consultants, you will avail the benefits such as saves time in searching a template, pick the right template for the business, help to purchase the product and exchange for free if you do not like the first product. They answer all your questions with patience and in a friendly manner. You can clarify the doubts regarding the themes, pricing plans, and other template related issues.
Pros and Cons of TemplateMonster
Template Monster ranks top among the competitors for featuring wonderful themes and templates. And the best templates are beneficial for the entrepreneurs, digital professionals to improve the business. Knowing the pros and cons will give an idea of using Template Monster for business sake.
Pros
You can make use of templates on multiple platforms.
Access to hundreds of free templates to use on websites, blogs.
Best to use for all types of niches - health, technology, education, cooking, e-commerce stores, fashion, tours, and travels.
You can raise complaints and clarify doubts by interacting with the technical support team.
It has got e-commerce templates like PrestaShop, Magento, WooCommerce, OpenCart, and Shopify.
Cons
You have to invest more on plugins.
Beginners face difficulty installing the templates.
Not suitable for those who lack technical knowledge.
Coding skills (HTML, and Adobe Photoshop) are mandatory to make use of monster templates.
Frequently Asked Questions
The main advantage of purchasing templates is that you get high-quality designs for reasonable prices ($30-$70). While subscribing for a plan check Template Monster promo code to get discount. Also, you don't need to hire a web designer separately for editing the images and templates.
If you have any queries regarding templates, themes, plugins, and pricing related issues, you can contact the support team via e-mails, live chat, and phone calls as they are available 24/7.
The website templates are available in HTML and photoshop (worlds popular graphic designing tool) formats. It does not support any other codes other than these two.
Nope. It is not possible to resell the templates to third parties. However, you can opt for new templates for the website/blog, if you do not like the current template.
Yes. The payment you made for a template is for a lifetime which means you can use the templates number of times within a blog or website.
Beginners, entrepreneurs, and developers create wonderful designs for the websites with different niches like arts, cars and services, photography, electronics, fashion, technology, food and restaurant, health, real estate, sports, entertainment, comics, clothing, beauty, travel, gardening and much more.
Conclusion...
Wrapping up, Template Monster has become one of the best sellers of WordPress themes globally. They offer a wide variety of themes for different niches say health, personal blogs, fashion, beauty, education, news articles and much more.
Moreover, it has come with an upgrade option to make you access the themes with a hassle-free experience. And the prices are affordable too. However, there're plenty of WordPress themes available in the market but are not as efficient as Template Monster. Do you know any other marketplaces better than Template Monster? What are your thoughts and doubts after reading this article? Let us know in the comment section.