Over thousands of digital platforms, it's tricky for amateur designers in finding Flag Vector Designing Tools to utilize logos, shapes, elements on websites, blogs, e-commerce stores. If you desire to set up the online business globally, then have a look into the Top 10 Best Flag vectors 2020 to create immense visuals for your own or client's projects.
Freepik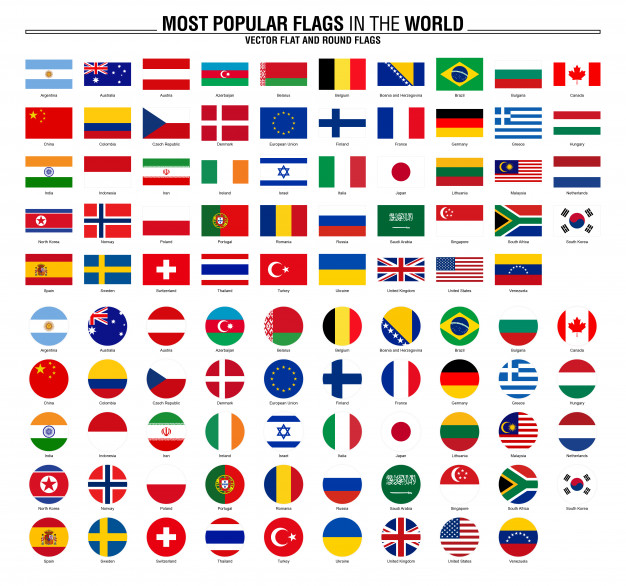 Freepik offers the most popular flag designs in the world. Just unlock the eye-fasting patterns by downloading with the premium subscriptions. You can make use of 49-countries map logos in rectangle and circle shapes to craft on websites, e-stores. Moreover, this featured image is available of size 626*586 pixel resolution and can be saved in JPEG format. Above all, you also come across hundreds of flag icons, where you can use for professional usage.
Vecteezy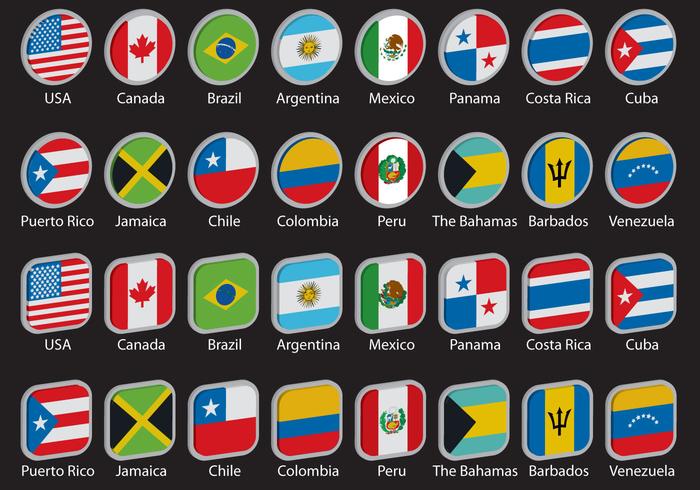 Currently, Vecteezy contributes millions of free vectors to access from anywhere in the world. It adds fresh content every day to attract potential users. The flags provided in this picture appear as 3D design, which works for travel projects. It is of 1400*980 pixels (96 DPI resolution) size and file type JPEG. 
PNGTree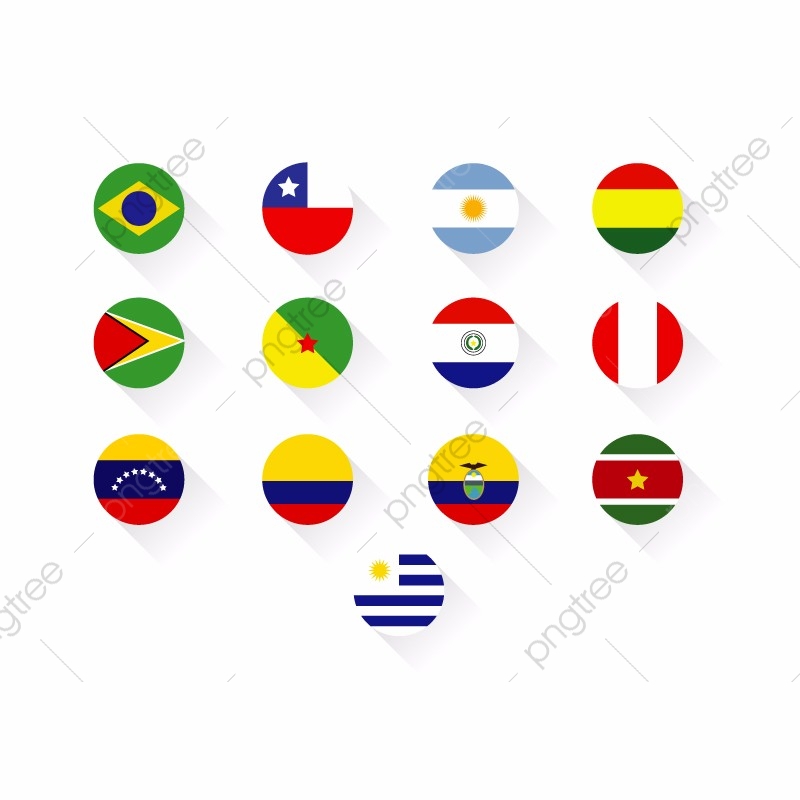 Are you a business enthusiast and willing to craft a flag logo on websites? PNGTree software might be the right choice. In the given design, you can see 13 county flags settled on a white background. On the other hand, this featured image is available in 800*800 pixel size of format PNG and EPS. 
Shutterstock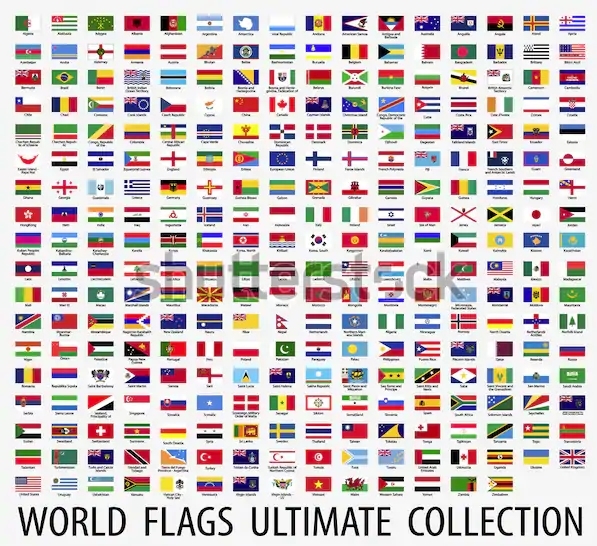 Being a designer, it's good to know what type of tools are booming in the industry. This helps them to analyze and start using the right application for a project. Most importantly, you will be pleased to know that Shutterstock is offering all flag designs in a single image. Further, it contains 286 country flag icons where you can use it to showcase on sites for making services available in respective countries. By tapping on the download button, you can save in JPEG format with resolution 1500*1479.  
CreativeMarket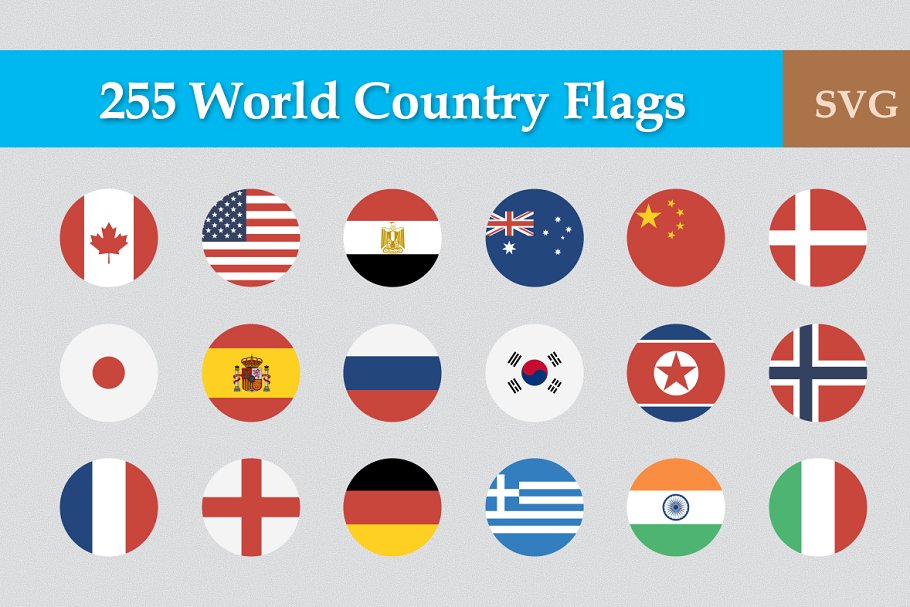 CreativeMarket is one of the best tools for designing country flags logos. The best part is you can download in PNG, ICO, SVG formats to embed on different niche sites. In the given design, you can only see 18 flag logos in a grey color background. Furthermore, this flag vector image has the dimensions of 512*512pixel resolution and saved as 59.98Mb file size.
GraphicRiver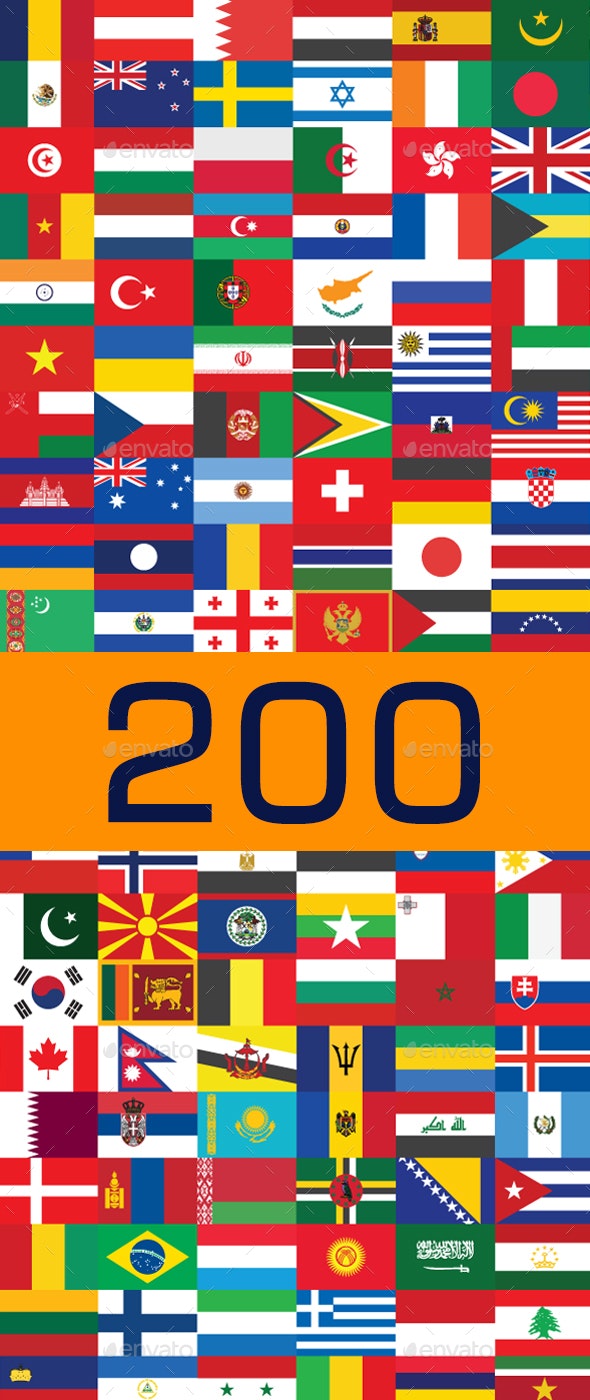 Get all the 200 country flag designs in a single frame using the GraphicRiver software. This is a digital marketplace to purchase/sell PSD images, logos, etc. for both personal and professional usage. Being a member of the GraphicRiver tool, you can earn dollars by posting your photographs. Hardly, you will be charged $5 per image or may even vary depending on the quality, size, and usage. 
Vecteezy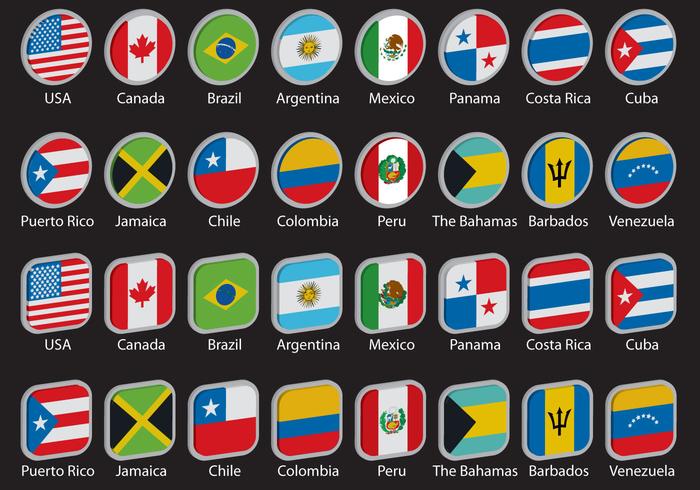 This is yet another useful flag vector from the famous brand Vecteezy. You will witness the country flag vectors in circles, flat design style with a white color background. Out and out, you will enjoy the services without any trouble. It gives an option for customers to edit images by adding text, transparency, coloring, pen tool, shapes, and other elements. Like others, it is also available in 1400*980 pixel resolution to make it look beautiful when placed on online platforms. 
All Free Download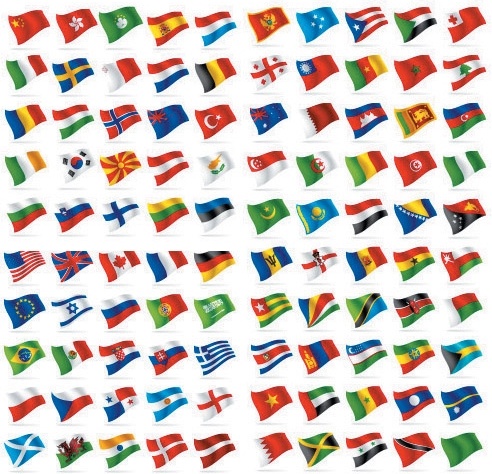 The one we are discussing is a free vector country flag icon that takes up the size 11.08MB, 492*474 pixels size to fit comfortably on multiple platforms. The license is available for non-commercial purposes only. It has a set of hundred flag designs where you can add to the business profiles. 
Dreamstale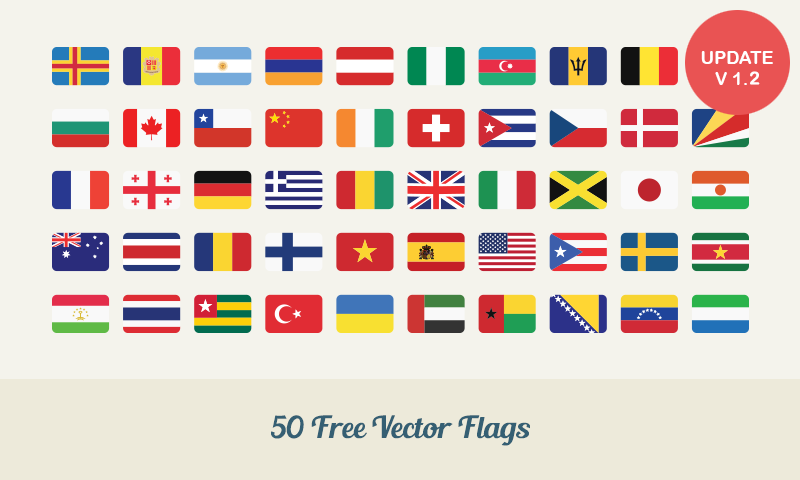 Finally, we end up with the Dreamstale. What made us list Dreamstale among the top 10 flag vectors is it can be used for any presentation, both personal and commercial. The given below image includes 50 vector flags created with Adobe illustrator in 800*480 pixel resolution. You can automatically save the illustrations in AI, EPS, and PNG files.